So I told you guys I was down for the million hoodie movement check me out.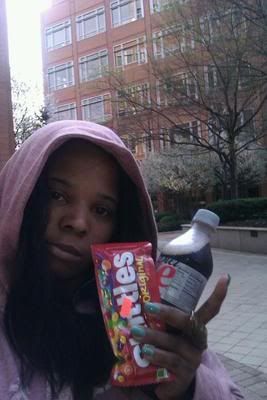 #JusticeForTrayvon #CanILive ( I had to take it back to the classic Jay-Z quote. I feel it is the perfect fit for this situation.) It crazy how Zimmerman is still out and about living his life, probably plotting his next nigger to kill (yes the ER... NIGGER). Kim Kardashian gets hit w/ a bag of flour and the world comes to the end. The SWAT team sweeps in and that bitch still alive.... Trayvon is DEAD and his MURDER!!! Is still walking around... In real life... This is the world we live in.
And its sad.
But the positive side, is how everyone is coming together. Showing support to the Martin family. Standing up for what's right. I know some may not think putting on your hoodie and posting the pic will change anything. But what if the protesters who started the sit-in's thought that way. What if the people who got up and marched on Washington that way? Change would have never came! And I'm certainly going to do my part to correct this injustice! If that means posting a pic with me in my hoodie then thats what I'm going to do!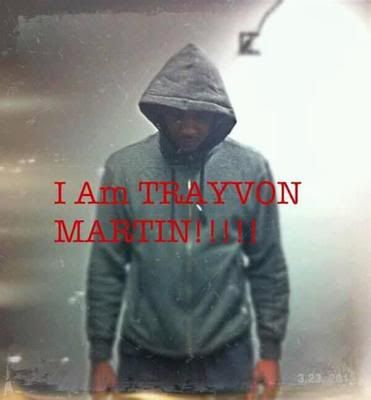 My friend John Hairston Jr an amazing artist paid tribute to Trayvon Martin through his work.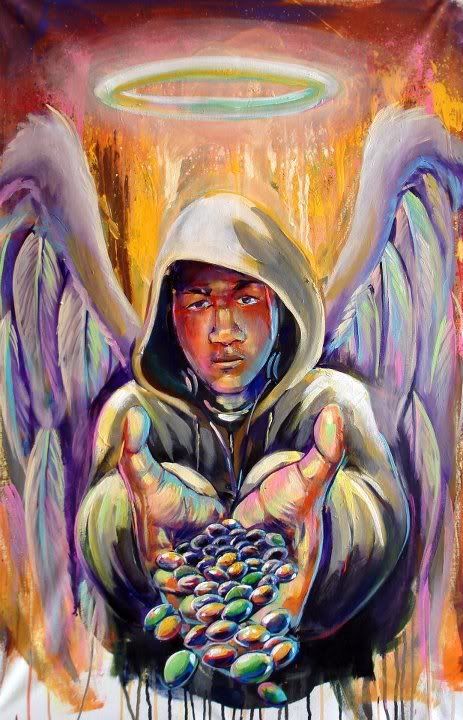 for more of his work you can find him @ www.allcitystudios.com