So major s/o out to Jeff Lucky and the entire Summer Soul fam! For inviting me out to be apart of the video and release party for Soul Glo
So after I stole the show in the DPS video Turnout! With my eye shot! It was no shock that they invited me back to be in the Soul Glo video :-) LOL But I was having a very bad hair day, so I had to rock what has been dubed by Jeff Lucky as my "Kentucky Derby" hat! LOL and was unable to be in the new video :-( (That hat was NOT coming off!!! I can't be in a video rep-n the QC w/ my hair looking a hot fire-e mess! Thats unJournee like! I would have been clutching my pearls with the rest of the world!) But I had a ball on set!!! check out some of the pics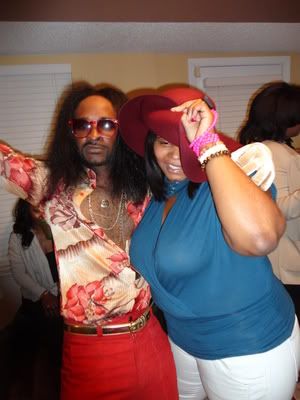 Hanging w/ Jeff Lucky ... He loves the hat. I'm going to get him one :-)
This is a brother sister power team!!! Jeff Lucky & Jai Honey
J having a little bit of fun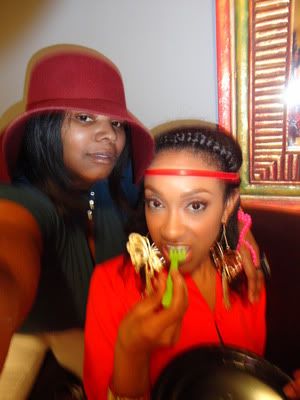 Me & J. She's one of my oldest friends!!!! Been hanging since we were born!
Now my hair looked a hot mess! But My fit and shoes were on point!!
Jeff Lucky @ The CIAA Release Party for Soul Glo
The video came out amazing! You know I'm posting it as soon as it drops on line!
And here it is!!!!! What you have all been waiting for
SOUL!!!!!!!