Another crazy CIAA weekend :-) I got to see Slick Rick & Doug E Fresh talk about a dream come true!!! I felt like a kid in grade school again!! I even got to take a picture with Slick Rick! My mom even came out to the show. It was chill. I got some footage from the show!
And a few pictures
Trying something different w/ my nails. I got the gel put on my nails so they can stop breaking every three mins. Its so hard to text when your thumb nail breaks! That pisses me off!!! And I'm rocking my fav ring. About to get a new cust. joint made. Can't wait to see how it turns out. Thinking about getting KB something too. We shall see.
I rarely VERY rarely get star struck! But come on Slick Rick!!!!! I use to have the biggest crush on him when I was coming up! And he took the time to take this pic just for me. I feel all types of important! Should have gave him a #BangnatBand a bitch was slipping!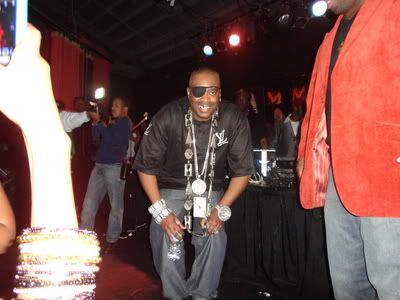 I even got a pic w/ him
Now some stranger danger jumped in my pic. But its cool! It was a crazy moment.
You guys know I have to bring you some classic foolish moments from the weekend. I honestly forgot I have a banging cam with HD powers! So while I was taking pictures I could have been doing videos. But I did grab what I could. Some people come out the house with nothing more in mind then to entertain me!!! And now to entertain you too!!